About Me
Hey there, thank you for visiting my page. ☺

The Creative In Me

I'm basically a creative tech geek! 👨‍💻 I'm very visually minded, but also encompass a great deal of technical workings; from HTML/CSS, SEO/Social Media marketing to Linux and Web Hosting/Cloud Environments + blogging and image/video editing.

The Social In Me

I write reviews on poor Product/Service experiences to better them (I'm an uber QA Tester), I blog with LinkedIn Articles and have been microblogging on Facebook since 2010 (MSN & Runescape before that, I skipped MySpace and Bebo, I thought they were uncool and it was at a time when we were told to safeguard our names online - ha, how times have changed 😂), Twitter & Instagram since 2012.

I was a Google Student Ambassador in 2013, which was basically social media marketing for Google on the [email protected] pages. I vlog on bugs & tech events. 🎬 (I'm convinced bugs are literally everywhere and I run into them almost daily as a result of extensively using tech in every way). I've been hired as a QA UI Tester in the past for Channel 9's Stan - a streaming OTT video on demand service.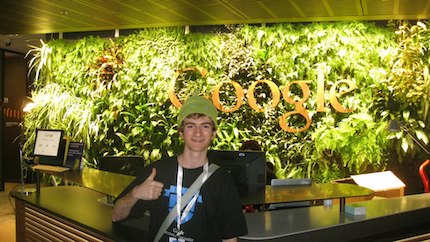 The Future In Me

I enjoy producing and improving user experiences (UX).
I'm currently interviewing for Web, UX & UI Design, QA, SEO, Social Media & Content Marketing roles. If you have remote job opportunities, even better! 😃 You should read the article I wrote on remote vs in-office work here.

Skills & Projects on my to-learn list:
JavaScript + JS Frameworks E.g. React, Vue, Angular. (Working on a Chrome extension to auto-close tabs).


Adobe After Effects for making animated logos and Premiere for more professional video editing.


Design UI mockup programs like Sketch, Figma & Adobe XD.


Primarily, I
enjoy being involved in the front-end design, QA and user feedback processes
wherever possible since a lot of experiences, including from Google, Apple & Microsoft have a constant slew of bugs needing to be rectified.
I'm
currently heavily familiar with
:
2 years WordPress

4 years Static Websites

HTML/CSS Web Development

SEO, Ahrefs, SEMrush, ScreamingFrog, Varvy & Search Console

AWS EC2, S3, Route 53, RDS, Cloudfront

Cloudflare CDN & DNS

GCP Compute Engine

GCP Cloud Storage

G Suite Business Emails

Buffer & HootSuite

Bitly & Rebrandly

Superb QA Testing with Jira

Adobe InDesign &Illustrator

Movie Maker & macOS's Preview for Vector Graphics Editing

Wireframing in UXPin

Native English Writer/Speaker

+ Learning more each day!
Resume